I have organized and attended many Salesforce developer events in Singapore but in June'18 I have attended my first Indian Salesforce community event – Hyderabad Trailblazin'.  (I was selected as a Speaker too)  It was a huge event, the first of its kind in Hyderabad, attended by big personalities of Salesforce community not just from India but also from different parts of the world.  The event was a huge success and few exclaimed if they were in Hyderabad or "Dreamforce"!  That is a huge compliment to the event organizers and indicates the success of the event.
Being a Trailblazer
During this event, I was recognized by Salesforce as a "Trailblazer" for the community work that I have been doing both online and offline in Singapore as an Organizer of Salesforce Developers Group in Singapore.  It was very surprising to me because I was not expecting this at all.  It is a great honor for me to be representing a trailblazer and trailblazer community.
Salesforce team has also done a video interview with me then which will be released during Dreamforce 2018, this September.
---

Salesforce quotes:  "You may have noticed a snazzy piece of fashion more and more people are sporting. It's a soft, black, zip-up hooded sweater with the words 'Trailblazer' emblazoned on the front. If you see someone in a Trailblazer hoodie, you're looking at a person who is a leader, a transformer, an innovator."

---
My Session

Event Intro
The event began rockingly with everyone dancing – Don't be confused, this is a Salesforce event, not a concert 🙂
Erica Kuhl, Daniel Peter, Joshua Hoskins, Rebecca, Ines Garcia and others showing the Indian community their dance moves.  So much fun!
Indian Community Speakers
There were many great sessions by the Indian community.  I couldn't capture all the sessions, so here are just a few of them.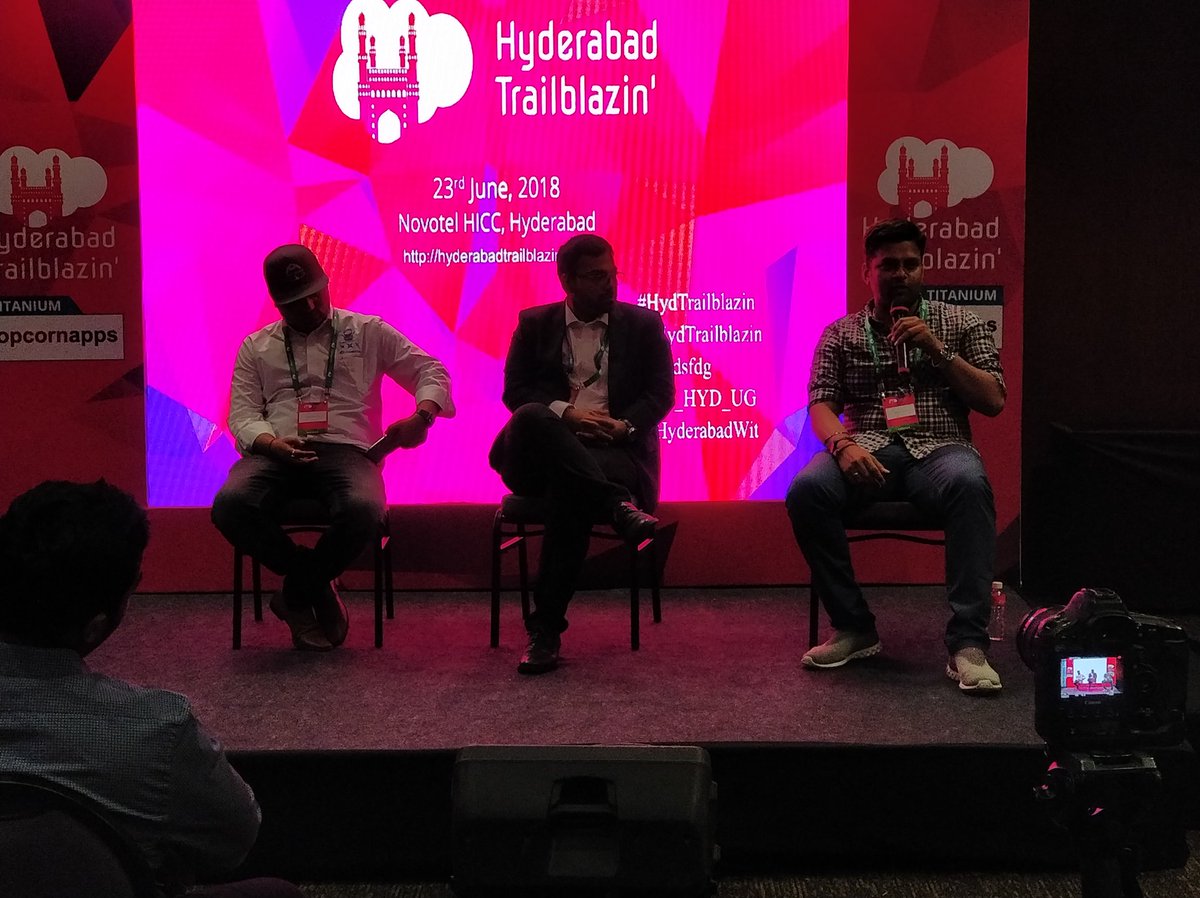 Rupesh Bhatia shared about interesting and useful topic Consultant vs Architect
Radhika Bansal, the expert in AI talked about of course AI